When looking for a renovation company in Toronto, Living Construction checks all the boxes. As members of the local community, as well as experienced service providers, we're careful to ensure that every client we engage with receives the utmost in attention, care, and quality of work. It is our duty and our privilege to carry out any and all work on your home as if it were our own.
Home Renovation
Home renovation is an expert's game—it takes real know-how and experience to do well. As qualified renovation contractors, our team at Living Construction will be able to guide you through every step of the process. Whether you are looking to update a kitchen or bathroom, makeover your basement, update your lighting…no matter what work you're considering, we can promise that our team of experts has been there before. We'll help ensure that your project is both successful and affordable.
Kitchen Renovation
Any good kitchen renovation begins with an experienced and qualified renovation contractor. At Living Construction we've specialized for years in kitchen remodels of all kinds. Through that experience, we've discovered what it takes to craft kitchen renovations that homeowners deeply love. We can answer any questions as they relate to cabinets, sinks, backsplashes, flooring, and more.
A bathroom remodel is one of the most concrete steps a homeowner can take to increase the value and livability of their home. Relatively simple work such as replacing cabinets or updating the lighting can serve to completely transform a space—while more involved remodels, like tub-to-shower conversions or flooring replacements, can boost the value of your home by thousands or tens-of-thousands of dollars.
Full Home Renovation
A full-home renovation can make any property feel new again. That being said, before work begins, several crucial considerations ought to be taken into account. Without careful planning, such a large and complex job can sometimes grow unwieldy. Hence the need to think ahead. There should be a careful assessment of zoning and permits, as well as possible safety or cleanliness issues that could crop up.
It's also crucial to build a fairly robust budget, and to stick to that plan as much as is reasonable and practical. It is in this sort of planning and implementation work that Living Construction truly excels: we are able to anticipate many of the common pitfalls that befall inexperienced renovators, as well as craft solutions that both save money and improve outcomes.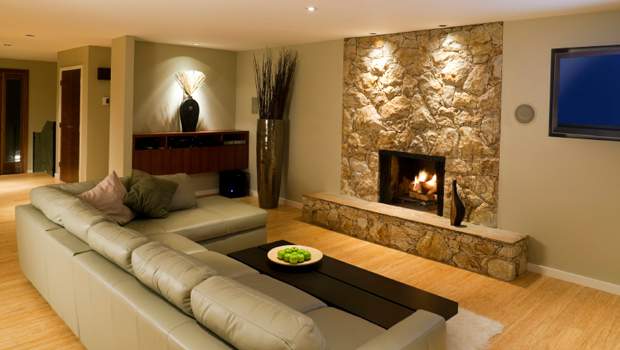 Basement Renovation
Savvy homeowners know that a renovated basement can be extremely valuable—particularly in a competitive market like Toronto. The most important aspect of a good basement renovation is that you craft a plan and design that suit your needs. Hence the value of working with Living Construction. Whether you're looking to completely renovate an unfinished basement, or merely to update an old space, our team of basement renovation contractors can help you out.
No matter your home renovation project, the likelihood is high that our team at Living Construction has worked on a similar build in the past. With our record of success (as attested to by our many return customers) speaks for itself. Please don't hesitate to reach out—we'd be happy to discuss your project in detail.